News
As vast as the universe
One day, bocce will be moved through brain impulses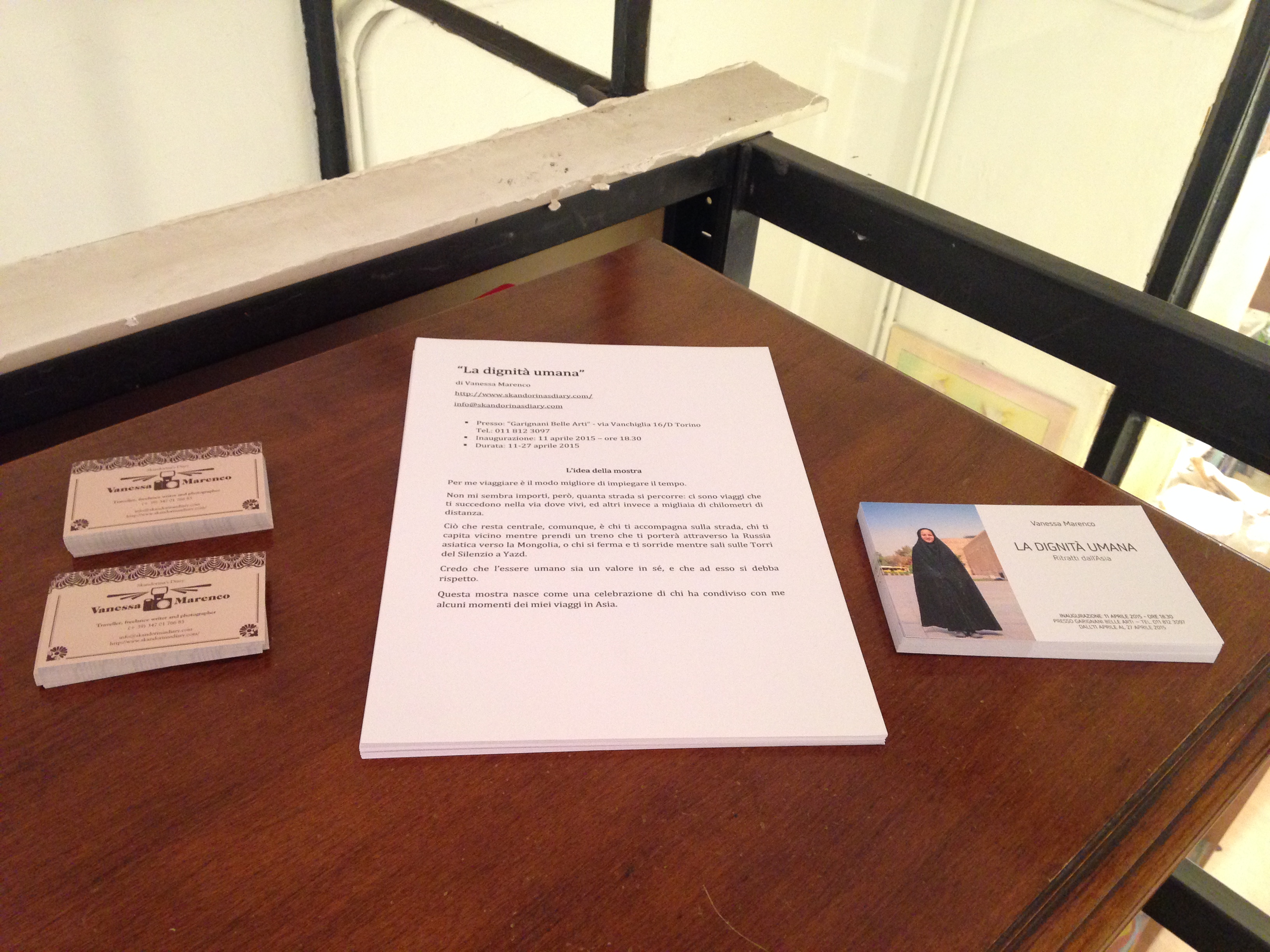 At that point in time, we will live even longer than now. I will be 120, and during a game of bocce, at the local meeting point, I will turn around to my fellow players and I will say: "Once, many years ago, I felt a joy as vast as the universe".  The participants will stop moving bocce through brain impulses and will want to learn more about this.
I will tell them about the joy I felt between April and May 2015 when 17 photo portraits I took were hanging at "Garignani Belle Arti" in Vanchiglia, Torino. Obviously, at that point in time, Torino will have become the largest metropolis of the country and the most beautiful too. It will have incorporated Milan and Rome, too. Basically, Torino will equal Italy in the future.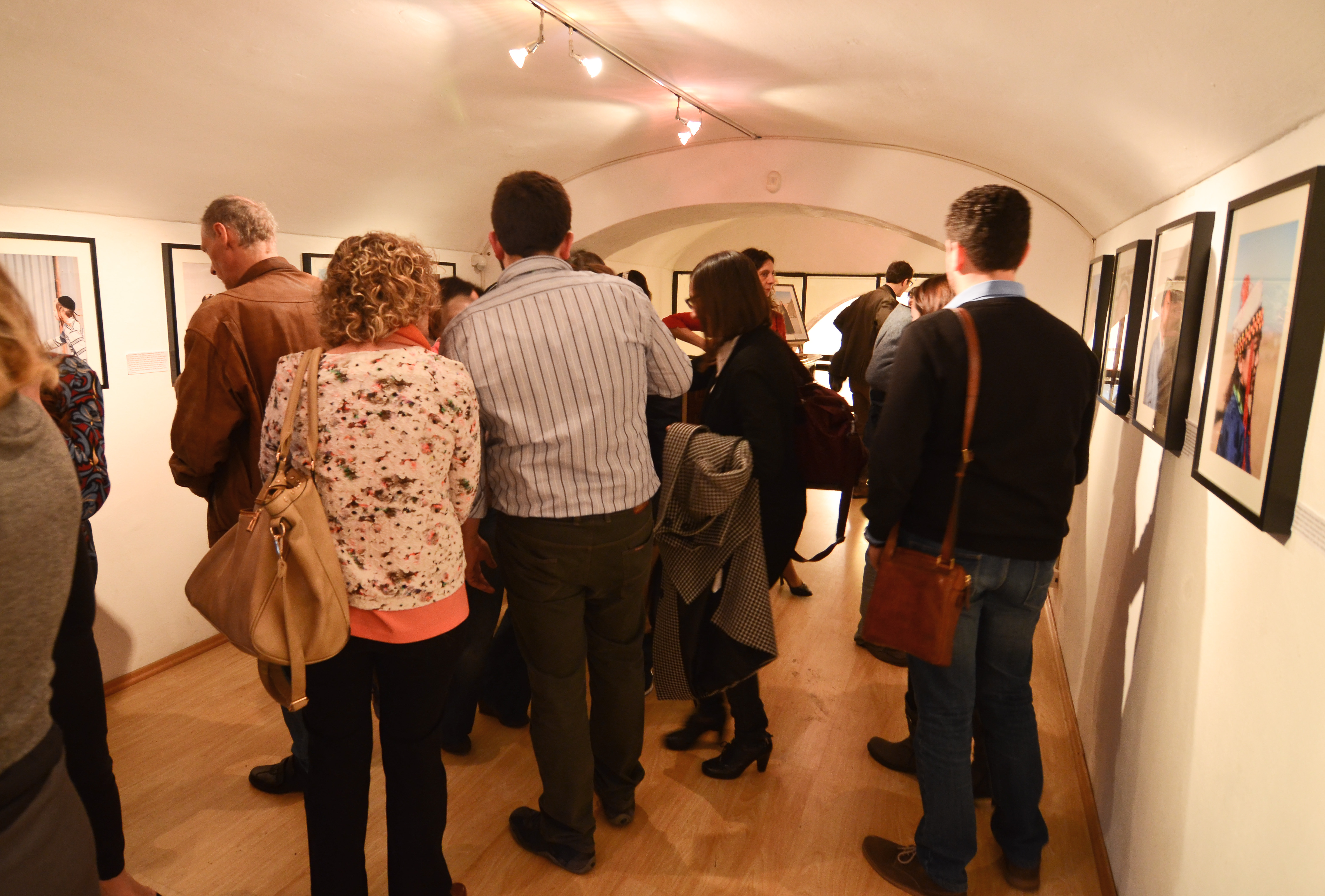 I will describe the happiness that Chiara and her family had been able to give me, by trusting me (a total Nobody) and by allowing me to hang "my" Asia on the walls of their gallery. "Asia", in 2100, will be an outdated concept, but then it will not matter that much.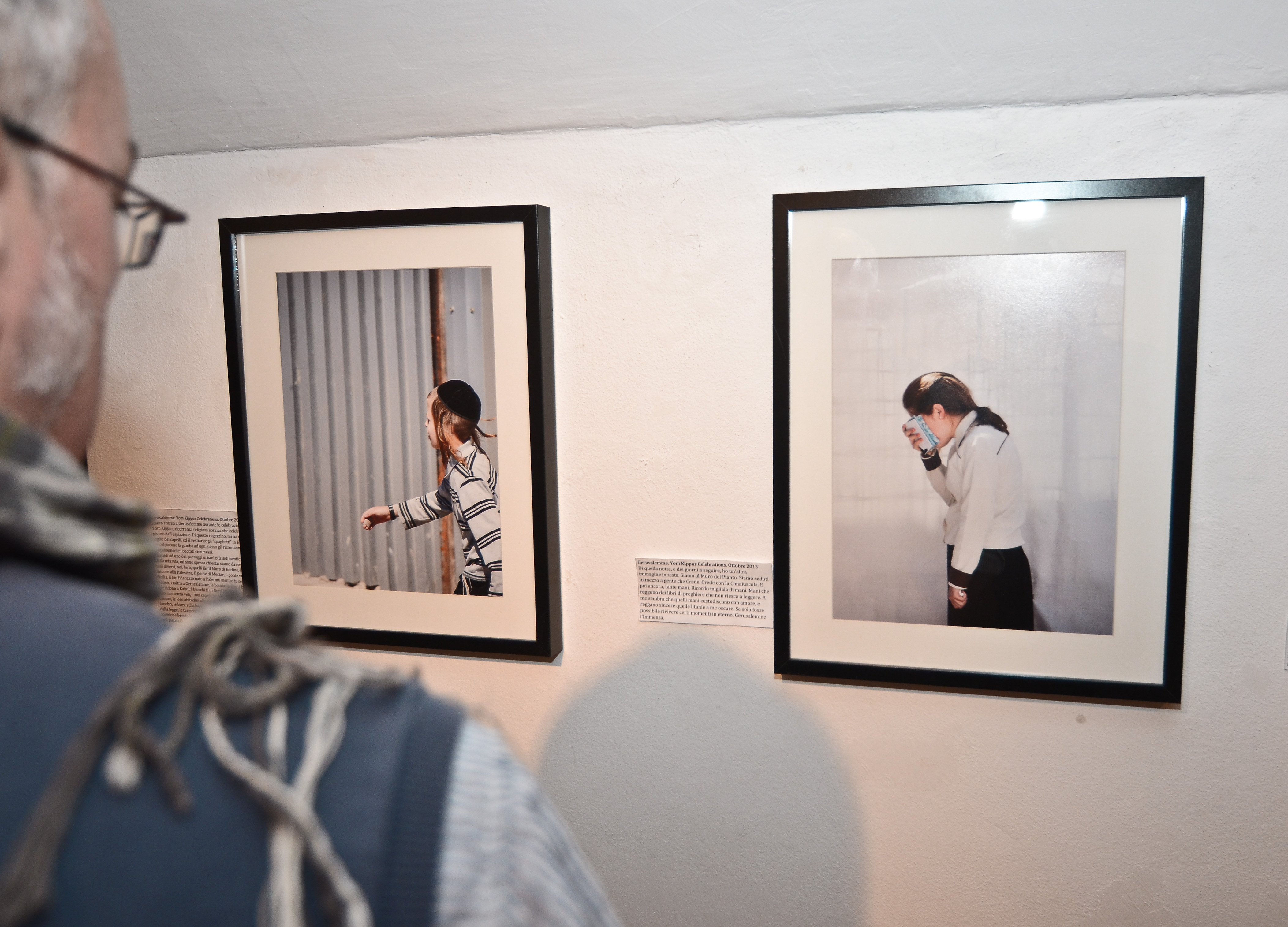 I will tell them that, during the exhibition weeks, I would often wake up smiling and I would feel in love without being actually in love. Then, before resuming the game, I will extract a file from my brain (books, of course, will be sadly gone at the point), and read one of the most emotional letters even written by Kurt Vonnegut:
What I had to say to you, moreover, would not take long, to wit: Practice any art, music, singing, dancing, acting, drawing, painting, sculpting, poetry, fiction, essays, and reportage, no matter how well or badly, not to get money and fame, but to experience becoming, to find out what's inside you, to make your soul grow.
Seriously! I mean starting right now, do art and do it for the rest of your lives. Draw a funny or nice picture of Ms. Lockwood, and give it to her. Dance home after school, and sing in the shower and on and on. Make a face in your mashed potatoes. Pretend you're Count Dracula.
Here's an assignment for tonight, and I hope Ms. Lockwood will flunk you if you don't do it: Write a six line poem, about anything, but rhymed. No fair tennis without a net. Make it as good as you possibly can. But don't tell anybody what you're doing. Don't show it or recite it to anybody, not even your girlfriend or parents or whatever, or Ms. Lockwood. OK?
Tear it up into teeny-weeny pieces, and discard them into widely separated trash receptacles. You will find that you have already been gloriously rewarded for your poem. You have experienced becoming, learned a lot more about what's inside you, and you have made your soul grow.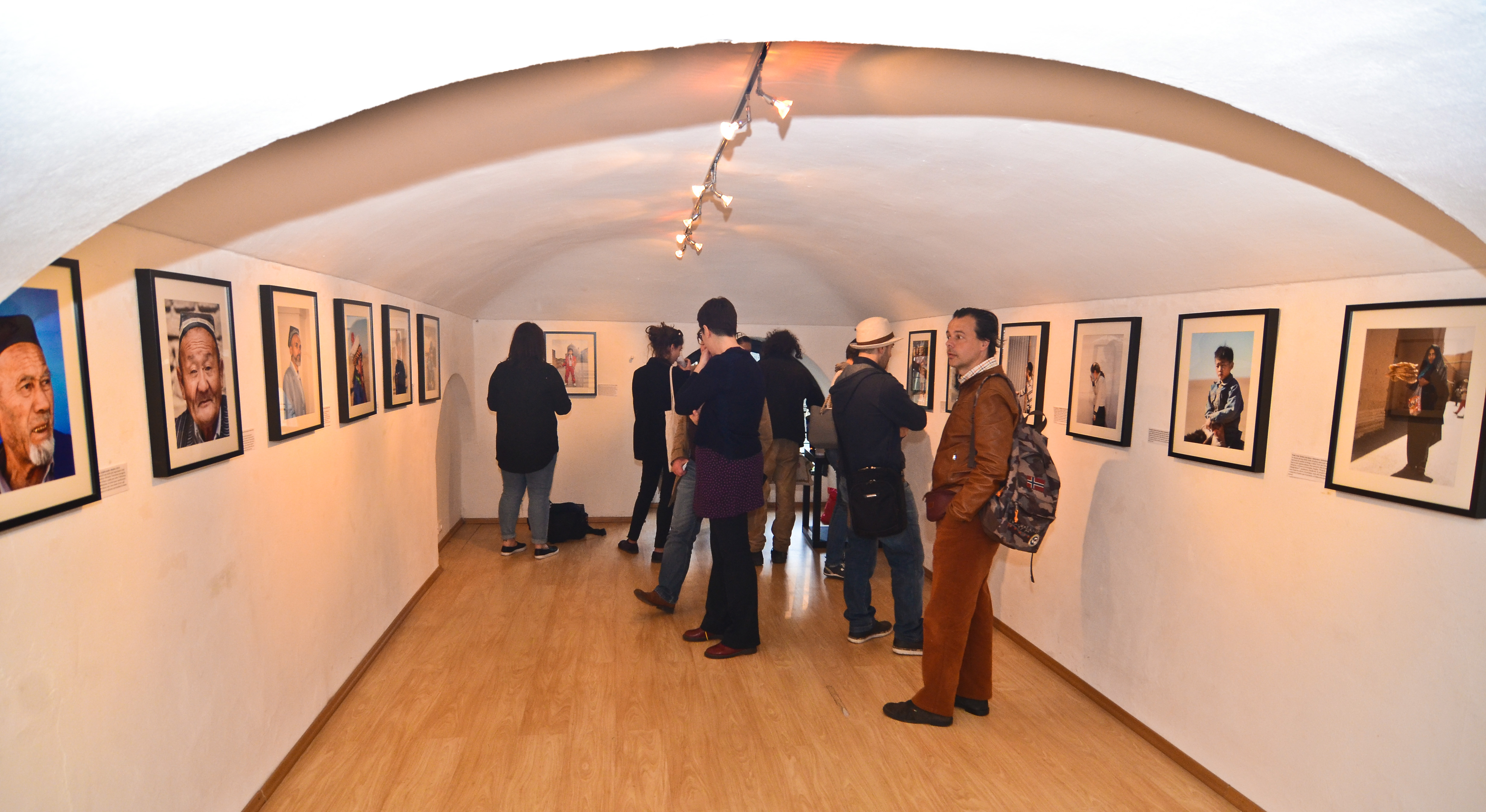 I will end my story by saying that I never expected that so many people would take the time to come and see what I put together. Then, as if nothing had happened, we will return to the game and I will lose, but I will be happy again.
Illuminated dialogues from the opening night
(1)
"Are you nervous?"
"No, I am not. Why?"
"Because you are sweating quite a lot"
"I always sweat that much. Don't you?"
(2)
"Wouldn't it be funny if the gallery crumbled down, like that, out of the blue?". Opening night turns into tragedy. I can already see the headline on "La Stampa". Hilarious.
(3)
A very charming mother approaches me with a blinding smile. She points at her son that, at the moment, is hugging a huge bowl of crisps with an almost eternal love. Upset, the mother tells me: "I told him that tonight we would go and see some art. Art in his books equals crisps.". I reply: "I do too. That's why there are nearly 2 kilos of crisps at this exhibition".
(4)
In front of the Turkmen lady:
"You did not take this photo in Turkmenistan, did you? She is the image of one of the South-American soap-operas stars"
In my mind: "God, yeah, you are right. She is Milagros".
(5)
In front of Elvis' portrait taken in Uzbekistan:
"You obviously made up the story of this little guy".
In my mind: " ……………………."
(6)
A professional photographer approaches me and asks:
"What aperture did you use in this photo?"
I: "I have no idea"
"And here?"
"Mmmh. I don't know"
"And here?"
"Nope. Still no idea".
I am great at leaving first good impressions.
Comments, or "the book of Truth"
Unfortunately for my English-speaking readers, most of the comments are in Italian. This is the Book of Truth (Commenti Mostra) if you want to look at what visitors thought.
Thank you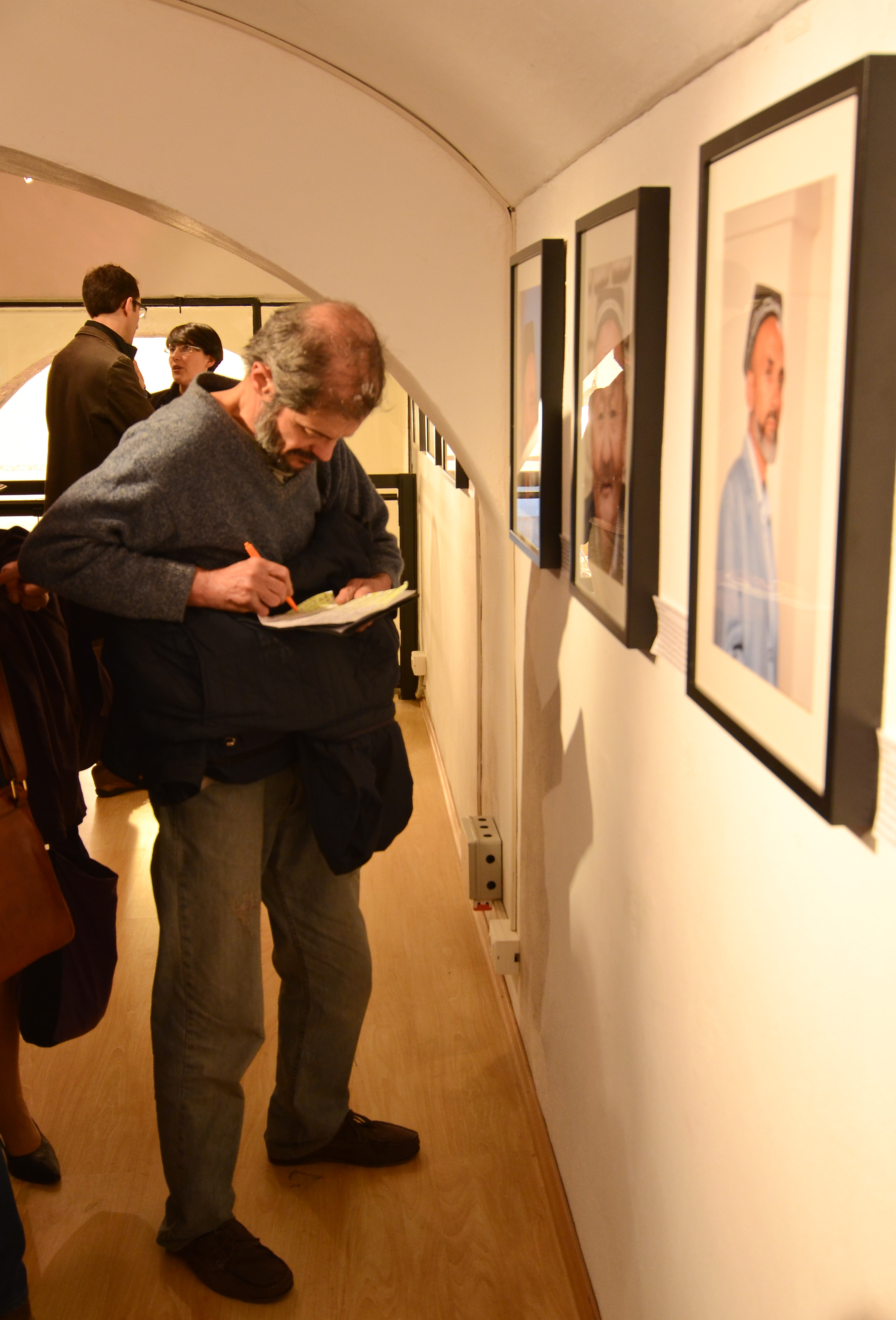 Thanks to my parents who have always let me go. Without this freedom, these portraits would never be created.
Thanks to Pi, because without her the opening night could have taken a bad bend, with panic attacks and upset glasses. Thanks for being my personal antidepressant and my endorphin.
Thanks to Mr. Kangaroo that travelled all the way from Ireland, met some dawns, and crossed the Channel and the Alps to be with me on one of the most important nights of my life.
Thanks to Beppe: although he could not be present on the night of the opening, he was with us through the beautiful prints of the photos.
Thanks to Carlito, the official photographer of the evening. He was so skilled that he managed to make me almost pretty in his photos. Impressive.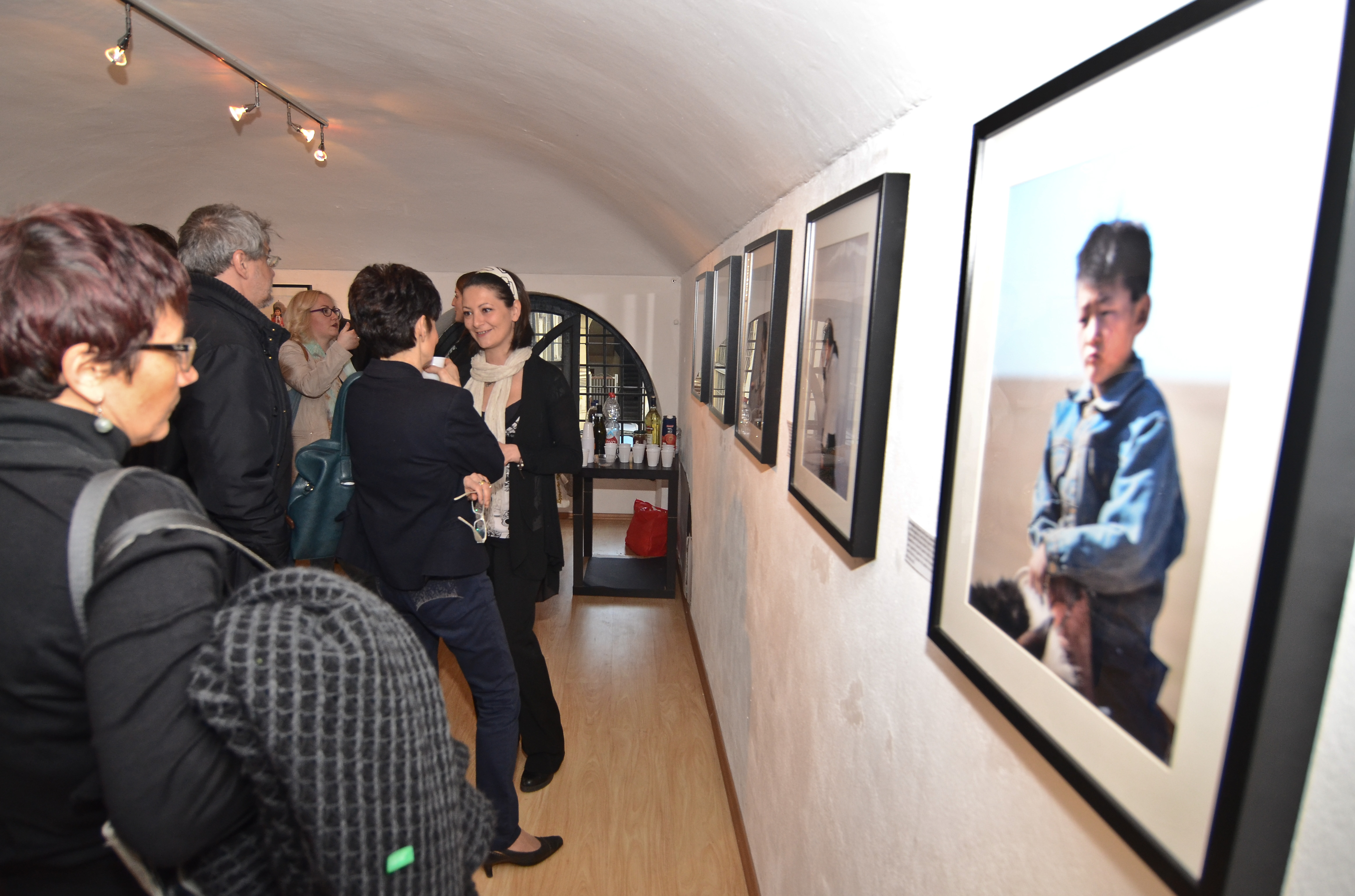 Then, in a purely random order, thanks to those who were there at the opening: Tom the Very Great, for advertising my exhibition among medieval historians and publishers; Manu & Anna & Ester & Franceschina; Mariuccia; Edith; Letizia; Antonia and her mythical roommate whose name I misspelled the evening; my Russian teacher; Nicola Number 1 and his family; Nicola Number 2 and his family; Carmen; Klaudia; Ale & Laura; all my neighbours, and all those beautiful strangers who participated on April 11.
Thanks to those who came from far and wide over the weeks of exposure: thanks to Pollicina to support me and to put together my first press release; Francy from Genoa; Lucy & Madda & Lore and their hookah; Aurora and Mira; George and Gabry from Friuli; Marina and Fabrizio, and Michy from Biella.
Last but not least, thanks to those that sent me their good wishes and encouragement from so many countries: Romy & Simo; Aileen and the lads; Inga and Jens; Fransa; Murray; Anna & Geert; Patrick & Kenny; Graziano called Grace; Damiano; Marion; Dany & Andre; Anna Maria; Jessica; Sara from Berlin and Sara from Cagliari; Butterfly; Angela my PR in Sardinia; Mary's Dream and Tor.
Speak soon, dear readers!