India
India: so much more than Bollywood pt.2
Welcome to the second and final episode of this array of Indian cinema. From what I have heard directly on this site and through the messages and emails I have received directly, you enjoyed the first instalment: I am happy that I could take you away from this strange, surreal everyday reality with my words and suggestions! As always, I encourage you to share the links to this roundup with those who might need a diversion or those who love India as much as I do.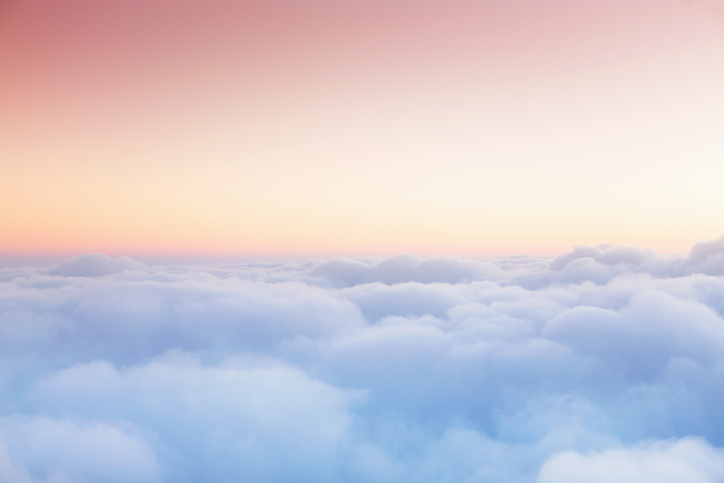 As they used to tell us when we could catch a flight, relax and enjoy the journey: let's go!
Masaan (2015)
Once again, I like to start this list of suggestions with a film that tells the story of contemporary India in a sincere and direct way. This movie is going to give you the most tiring and annoying image and the less exotic or postcard-perfect representation of this country, which is full of contradictions and inequalities and injustices: discrimination when not violence, carried out by the strongest towards the weakest. The film is set in an astonishing place, in Varanasi/Benares, a tapestry where lives have been intertwined and broken for at least 5000 years. But the city where the protagonists move is a city in full mutation: young people talk about Facebook and wait for their dreams of escape. The film's original title is Masaan, which means crematorium in Hindi, and everything revolves around love and death, which coexist constantly and brutally in India.
Masaan is the story of Devi (the very talented Richa Chadha) and Deepak (Vicky Kaushal). She is beautiful and educated, watches porn and makes love to a stranger: she makes no apologies for being a woman, but she pays the consequences in a misogynistic and patriarchal country where women have no right to go out alone, let alone have relations before marriage. He, on the other hand, is an untouchable: his father is the Dom Raja of the burning ghats, and Deepak, when not at college, burns corpses, sweeps ashes and helps grieving strangers to smash skulls. It is the story of a relationship that is still impossible in a modern India that has only abolished castes on paper.
I recommend this film to those who tend to romanticise India, to those who set off with a light heart, imagining that once they arrive there, they will be welcomed by Krishna and the cleanliness of an ashram for Westerners. India is also the country where transgression of the rules almost always represents dishonour, marginalisation and repudiation, especially if you are a woman.
The Darjeeling Limited (2007)
If you love Wes Anderson, jump to the next chapter, don't worry, I won't be offended. If, on the other hand, you don't know this director, you'll be grounded!
"The Darjeeling Limited" is the story of three brothers (Jack, Peter and Francis, played in order by Jason Schwartzman, the magnificent Adrien Brody and Owen Wilson) who, a year after the death of their father (Bill Murray, need to say more?) decide to travel to northern India in search of their mother, who inexplicably did not attend the funeral. The three brothers meet aboard a train called The Darjeeling Limited in the hope of renewing their brotherly bond and achieving some kind of spiritual consolation. Their quest, however, quickly veers off course when they are thrown off the train following an incident involving a can of pepper spray. The squabbling brothers are stranded in the middle of nowhere with mountains of designer luggage. And much more obviously happens in this adventure, which resurrects clichés about India as seen by Westerners.
This movie is a balm for the eyes (like all of Anderson's films), but I particularly liked it because the eccentric spiritual journey of the three brothers deals with the theme of mourning in an original way and provides the occasion for numerous encounters, each one crazier than the others.
A final note on this film: the soundtrack is superb and includes anything from the Kinks to Satyajit Ray to Peter Sarstedt's "Where do you go to my lovely".
Midnight's Children (2012)
If for no other reason, " Midnight's Children" should be seen because it is the film adaptation of Salman Rushdie's 1981 novel, who is often sadly known in Italy only for its "Satanic Verses". But I know that you, dear readers, will not be satisfied with so little reasoning. So here are the other reasons why I feel I must recommend this film to you: because it is a story of magic and abracadabra, because the children protagonists of this tale have special powers, because the characters march in continuous flash-backs and flash-forwards through the history of India, from the early part of the 20th century up to independence to the days after Indira Gandhi's state of emergency in the 1970s, and speed around the subcontinent, from Kashmir to Agra to Mumbai to West Pakistan to East Pakistan (soon to be Bangladesh).
Still not enough for you? You should watch " Midnight's Children" because it is the story of a family, and more precisely of a child, Saleem Sinai, born at the stroke of midnight on 15 August 1947, the very moment India was born as a free country. There are 1,001 children born at that hour, all with special powers as I told you earlier, but many died when Saleem (Darsheel Safary as a boy; Satya Bhabha as an adult) discovered that he could hear the voices of other children in his head as if he were a kind of radio of all India. I told you: abracadabra. If you liked "Water" (suggested in the first episode) you will love this one too!
Mirzapur (series)
How do I explain what "Mirzapur" is? I could start by telling you that the "Mirzapur" of the title is in Uttar Pradesh, in northern India. And I could tell you that Uttar Pradesh is world-famous because – among other things – it is the state where the Taj Mahal is located.
But you won't see any of this in the "Mirzapur" series: it tells a story that, as far as I am concerned, I would never have expected to see set in India: a story of mafia and corrupt millionaires who (barely) cover their sordid activities behind a carpet business. It is the story of Munna the bloodthirsty but also very dorky son of the aforementioned corrupt and cruel millionaire, Mr. Akhandanand Tripathi. His destiny joins that of Guddu and Bablu.
[Short hormonal interlude: Bablu is Vikrant Massey. You know all about him by now, since I told you about him in the first episode when I recommended "A Death in the Gunj". Guddu is Ali Fazal, star of several Bollywood films that I swore not to recommend here, but also of "Victoria and Abdul". He is also as handsome as a summer's day, and talented, very talented indeed. End of the hormonal interlude]
Back to us. I was saying: "Mirzapur" is a mafia story, a story of violence, murder and blood. An Indian "Gomorrah", I guess. But this series, now in its third season, is also the story of the women of Mirzapur: it is the story of Sweety, Guddu's great love; it is the story of Sweety's younger sister, Golu, who goes from being a nerdy, intelligent university student who always reads books to an incredible dark vengeful woman; it is the story of Beena Tripathi, the second wife of the cruel millionaire mentioned above.
Azmaish a journey through the subcontinent (2017)
I conclude the list of suggestions with a documentary that every school should share with its pupils and students. This is the work of Pakistani filmmaker Sabiha Sumar which explores the complex relationship between India and her home country. Travelling through the two nations, Sumar and Indian actress Kalki Koechlin witness radically changing political landscapes. Their encounters give rise to a personal and poetic quest to discover the voices of the silent majority, particularly those of women.
At home, Sumar interviews Pakistanis from different classes and regions in conversations in which she is often the only woman at the table. In India, Sumar and Koechlin talk to political figures and ordinary people, examining the rise of Hindu fundamentalism. While they despair at the decline of secular thought and the limitation of expression they see in both nations, they also discover shared humanity beyond divisive political rhetoric.
As nationalism continues to rise around the world, "Azmaish" is a valuable tool to spark conversations about intolerance, and for those who want to delve into the India/Pakistan conflict from a woman's perspective.