Los Angeles is terrifying and wonderful at the same time.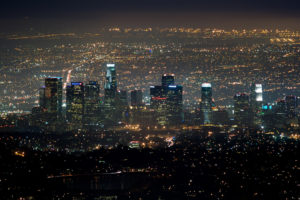 The stars are closer to Earth at night from the Griffith Observatory: the sky is there. Climb up the "Hollywood" sign, straighten your back, and extend your hand. You can caress the stars, in Los Angeles. If you wait long enough, you will see that one of them will drop sooner or later. Your dream will become reality.
Gravity disappears in Los Angeles. At Zephir Skate Park (video IMG_1809), you do not need to keep your feet on the ground to be happy. Jump on that skate and learn to fly: slow, at first, soft movements, and then more and more quickly, sliding along the waves of this part of Venice. Los Angeles is hypnotic rhythm: the trajectories of those looking for the perfect curve, with the decline of the evening, become a mantra impossible to interrupt.
In Los Angeles, they sell soap bars shaped like ice creams and ice creams that are shaped like celebrities, and t-shirts that turn into backpacks and backpacks that become baby carriers, and papaya juices that can also be used as beauty masks. Here everything must necessarily have a double use, opposite or similar, as long as it is immediate, because time is money in Los Angeles. Time does not exist in Los Angeles and who would not want to own what cannot be touched?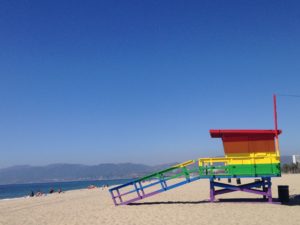 There are no clouds here. Someone told me there are 300 days of sunshine a year in Los Angeles. The sky is constantly clear because, I am sure, if one appears on the horizon, someone climbs up the "Hollywood" sign, greets those who sit there waiting for the fall of the last dream, and then hunts the clouds away. No room for imperfection.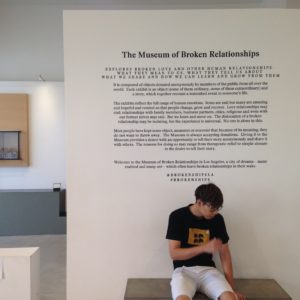 There was a Museum of Broken Relationships in Los Angeles.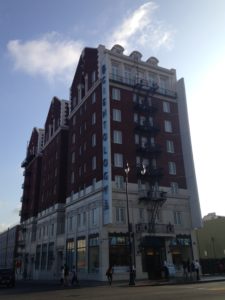 It was not the only one in the world (https://brokenships.com), but it seemed more appropriate here than elsewhere: for me, the series of objects exposed along those white walls, a few steps from the temple of Scientology that looks more like a multi-storey car park than a spiritual place, two minutes from the stars of Frank Sinatra and David Bowie, was the representation of the sense of estrangement that follows the end of a love and that constantly pervades the soul in Los Angeles, forever poised between superficiality and depth, between light and shadow, between therapeutic relief and pure exhibitionism, between possibilities and catharsis, and between artistic creation and perennial transformation.