Rumania
9 good reasons (and 1 ghost-track) to visit Bucharest
1. For the shadows that inhabit its Orthodox churches: they will encourage you to stay there in their silence, to imagine the icons, the saints and devils that play hide and seeks on their walls in that harmonious darkness. The sun, then, will sometimes break through the small windows and will make sure you realise that your fantasy is powerless if compared to the beauty of details as relieved by Light.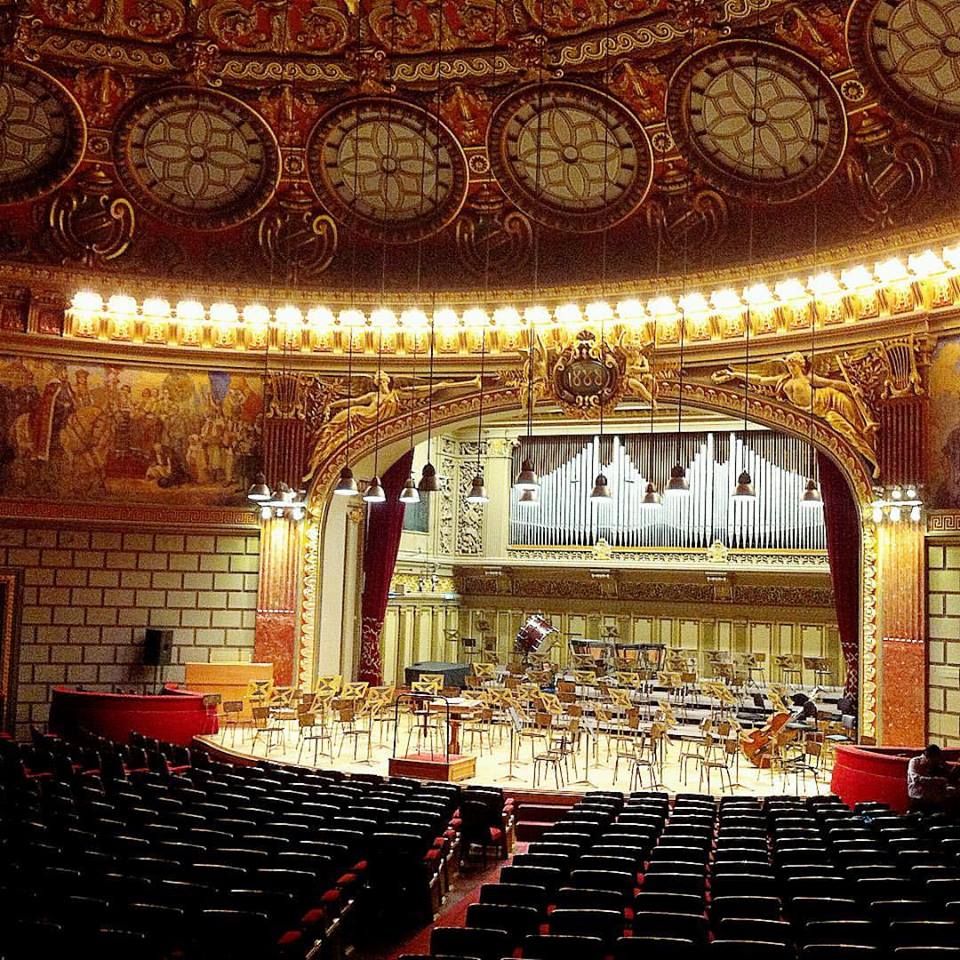 2. For the Athenaeum Roman: get there early, when the building hosting the Bucharest Philharmonic Orchestra is open to musicians only. You will get in if you talk to one of the security guards at the entrance. At first, you will think you are in the wrong place as it looks more like a ball-room than the beating heart of Romanian music. While you wonder about your exact location, you will be shown upstairs where, in the main hall, you will find two people will be rehearsing when you get there. A flute player, and a violin player. You will look at them, looking at you, looking at them. For a moment, time is suspended and music will make us similar and close. That's plenty, in a world like this.
3. For the anxiety intertwined with horror, and preserve and unhealthy attraction you will experience outside and inside the "People's Home", or Ceausescu's palace, 1100 rooms, the second biggest governmental building in the world after the Pentagon. And necessarily, the setting where for decades real vampires hid among humans and haunted down their victims.
4. For books, which are everywhere in Bucharest: on small stalls outside the metro entrance, in second-hand markets, in modern bookstores (link to Latitudes Life), and sometimes you will be asked to buy one while you have dinner, directly at your table.
5. For Coltea hospital, because it looks like everything but a sanatorium from the outside. It will remind you of a royal residence and, if you are lucky enough to sleep in front of it, on the 7th floor above the traffic, it will possibly become one of your dearest memories of this city.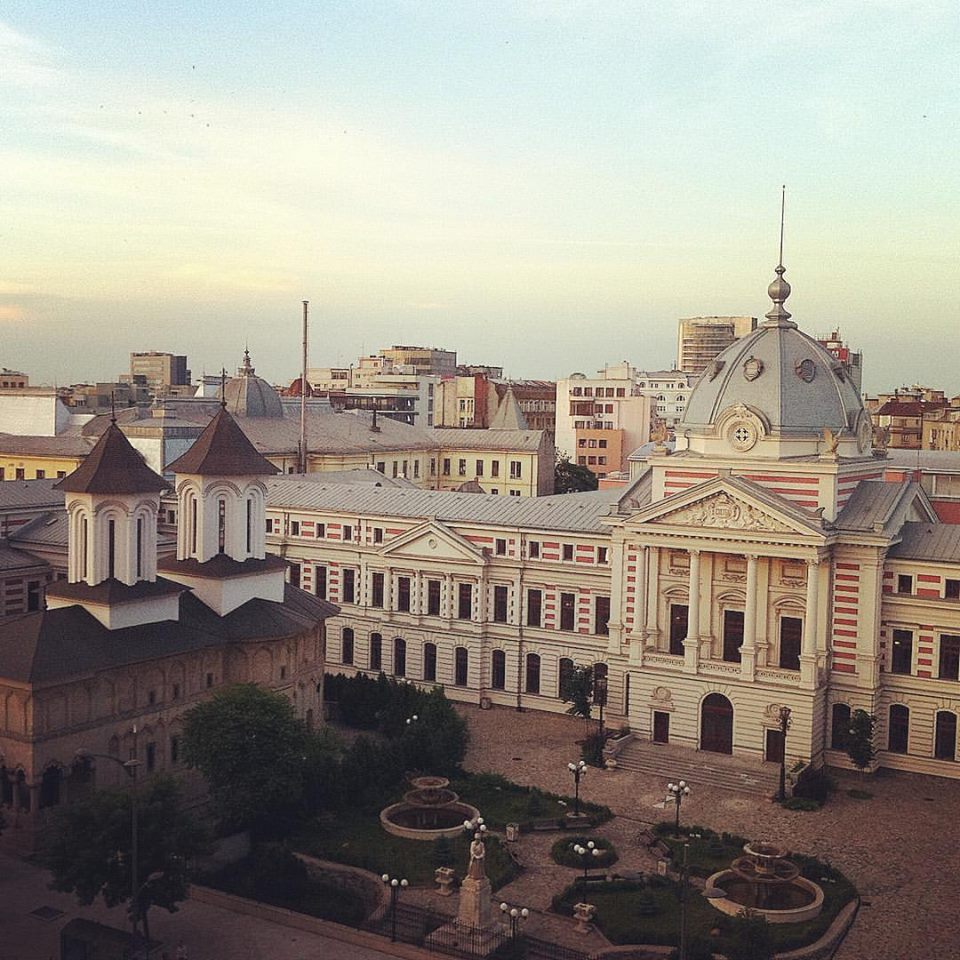 6. For the urban street art that has, over the years, invaded Bucharest: formless and auto-referential tags can be found almost everywhere, while interesting stencils and murals adorn dismissed buildings, gutter holes, and broken walls.
7. For coffee. Yep. For coffee: you might be insomniac, like me, when you get to Bucharest. You might not know why this inexplicable condition is upon you also while you are travelling for pleasure. You will therefore be looking for caffeine pretty soon and two places, among many others, will definitely save your day: ORIGO, in 9, Lipscani Street, where espresso cups are dangling from the ceiling as you enter the place that promotes a "no-sugar, no-music policy" (which is allegedly accepted well by its patrons); and DIANEI 4 is in a building which also served as city headquarters of the Romanian Intelligence Services until some 10 years ago.
9. For the endless abandoned homes: their facades, in Eclectic style, their windows, often hidden behind ivy leaves, and the unmissable electricity wires, will lure you in but you will soon find out that the entrance is forbidden due to seismic risk. In one of their gardens, only god knows where, you will see some clothes drying on a line and a light-blue Trabant with shattered front-lights, flat tires, reminiscence of an Iron curtain that fell not too long ago.
10.  For its lush and cool parks: if you happen to be in Bucharest at the beginning of June, you will meet groups of elated students there, celebrating the end of the school year or their diploma.
[8. Ghost track, or special mention: Bucharest residents are, in general, polyglots. They speak English, Italian or a mixed but understandable language that stands between Italian and Romanian. They are still gently inclined towards travellers: if they are unable to explain where you should buy a bus ticket, they will walk you there. Their conversations in bars or restaurants are carried out without shouting. They eat ice-creams day and night, no matter what time it is. They welcome you, without making too much fuss, and they manage to make you feel at home. Doesn't this suffice, in a world like this?]