Italy
'Cause we're lovers, and that is a fact 4
Here we are, again. You and I. We survived another mild summer together.
On your streets, some apparitions walked with me during the last two months.
A pair of abandoned shoes on the tram tracks. Where had they been? Who do they belong to? One of your many mysteries, like the one of the opera singer in Vanchiglia (here).
A whole family, evidently hailing from Eastern European shores, confronted me in Corso Farini to state that they were from Salerno. A long way south, I would say. They informed I should spare some change – possibly 2€ if that was ok with me – for some fellow countrymen. They were the fellow countrymen. Like in Magritte's "Trahison des images". These are not Eastern European people. These are not a pipe.
During the summer months, almost embarrassing quantities of parking slots become available. Psychotic drivers, who could not go on holidays, do not know what to do with all this room. I imagined them driving around, here and there, here and there, up and down, up and down, without any special reason. "We only want to demonstrate that Turin is not liveable". All cities are not liveable. No appeal. Whatever. If that makes them happy.
I often found myself around Lungo Dora, your second river. There, on its shores, you introduced me to small groups of card players: two plastic tables, 7 or 8 garden chairs, playing some traditional games such as "Scala Quaranta". Looking at them, I forgot you are a big city and some 1 million people live with you.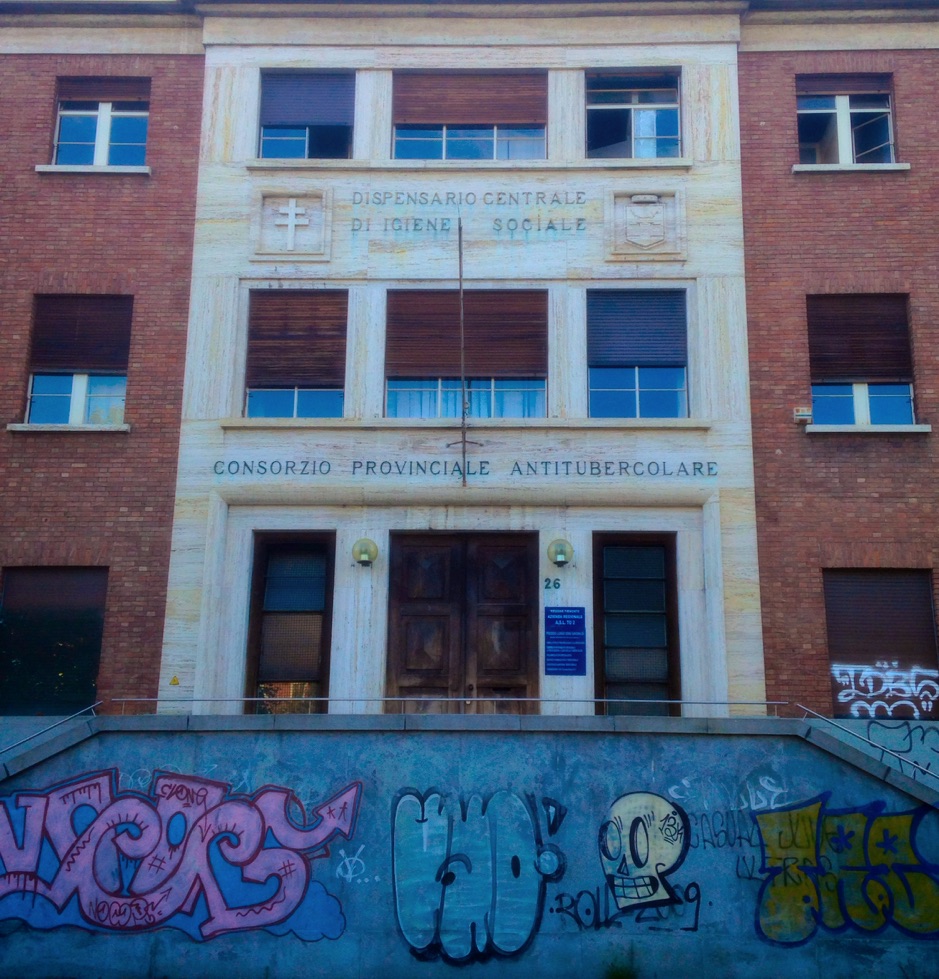 On the other side of the river, then, that building. It looks impossible in 2016, Europe. It used to be the tuberculosis sanatorium but is now the headquarter of one of your local healthcare units. I often wonder what used to happen within those walls? I know that this type of sanatoriums used to coordinate the care of TBC patients, but I cannot help but wondering what went on in that building. Do you know it, my dear city?
Thankfully, these patients are not here any longer, but if they were, they would be welcomed by the huge weasel drawn some years ago by the Belgian street artist Roa. I thought I saw you playing with this pet, like a child would do. You were running along the river shores. The weasel would move, lightly, from one of your shoulders to the other, passing behind your neck. Your laughs in the air would softly descend on the Alpha and the Omega at the entrance of the Monumental Cemetery. In the sky, the Turin Eye. You must be so beautiful from up there.