Ireland
Dance first. Think later. It's the natural order.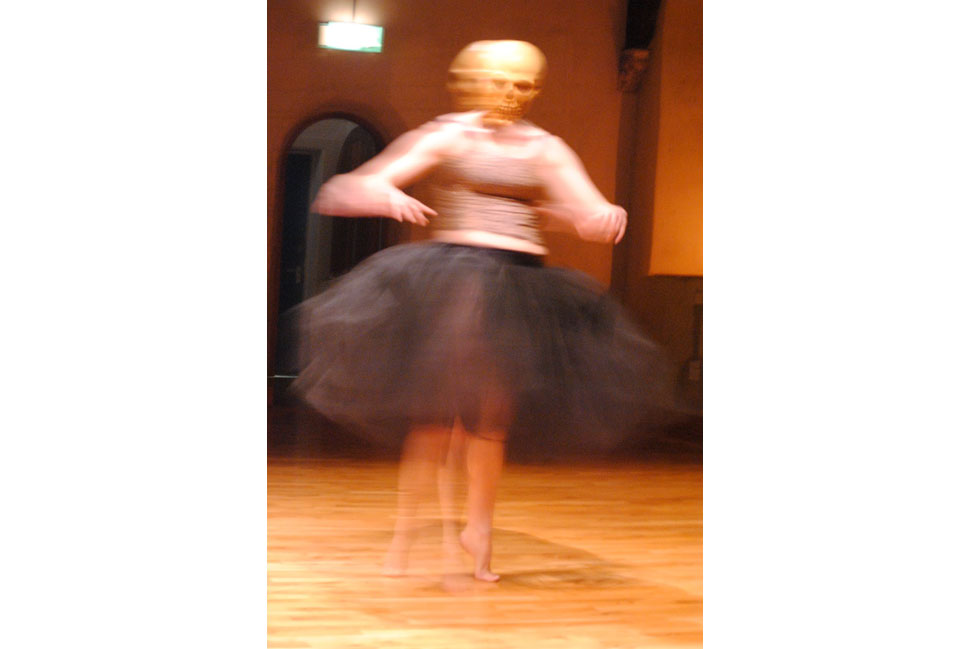 This place no longer exists. Past. Ceased. It helped me, though. I cannot explain why or how, but going into that deconsecrated church made me feel something. It was a former church in the middle of the city. To welcome the visitors, there were those that had gone before us. Irish dead folks rested in the middle of the light traffic besides the dome of St. John's. Inside, someone had created a school of dance and choreography. In less than a decade it became part of the European avant-garde.
I used to go to their shows as often as I could. A lemon in half-light. A stripped face of death sacrificed on the body of a dancer. Madame Zenith and I, in that last show, serene in the midst of that non-place that is now empty. I do not believe in an afterlife, or in a chain of lives, but if I'm wrong and it was possible to send a request to an eventful Someone Above Us, I would like to, please, be born again as an impalpable dancer, with turned ankles, protruding shoulder blades, sweet and fresh and digestible. I would like to be reborn as a part of those patterns that follow the dancers: ephemeral but real, and visible only under certain circumstances. Difficult and distant at times, such as solar systems, conventional and stable, like the alarm sounds in the morning. This non-place was named after a Celtic god. No protection received from above. Art, dance, literature: they say that do not bring any food to your table. So, let's just get rid of these funds too.
Every now and then, though, from thousands of miles away from that city. I think back of those times under those wooden arches, happy to be taking photos of those dancers' inconsistent feet. They did not seem to belong to the thick reality which I was a part of. I think back of the concert Lisa Hannigan gave us years ago on the linoleum floor. I go back to "Sediments of an ordinary mind" and "Once beneath the skin."
In front of St. John's Church, now everything is empty. The doors of the Daghdha Space closed in 2011. An impalpable vigil is carried on by those who have gone before us.