I have not done a great job at keeping my love for Ireland secret, have I? (Polaris Editore and Amazon).
Today, dear readers, I will tell you about a book which has been recently published about the Emerald Island. A book that was written by an Italian who, like me, loves Ireland and still lives up there.
In recent weeks, I interviewed Massimiliano Roveri, aka Max O'Rover, author of "The day we met Roddy Doyle," published by Antonio Tombolini Editore and Editor in Chief and Social Media Community Manager of the head "ItalishMagazine" (http://italish.eu/).
ItalishMagazine has been an online project since 2009. With nearly 800 posts, it is a "sui generis" blog about Ireland: there are several sections with very specialized content, although there are others that are more generic, more "touristy" if you like. On ItalishMagazine, we talk about everything-Irish: a guide to Irish beers, Roddy Doyle's sagas, the most beautiful parks in Dublin and so on.
Let's have a chat with Max now. You ready?
****
"Hello Max, how nice to have an "Ital-ish" on my blog. Tell us everything a bit more about you: how long have you lived in Ireland? And why? And where? So many questions, hey! "
"Thank you for having me in your treasure chest of travels, Vanessa … and questions are always welcome!
So … .. On April 14, my fourth year in Ireland is starting. Ireland is the place that feels like home, from the first time I set foot here in the summer of 1999.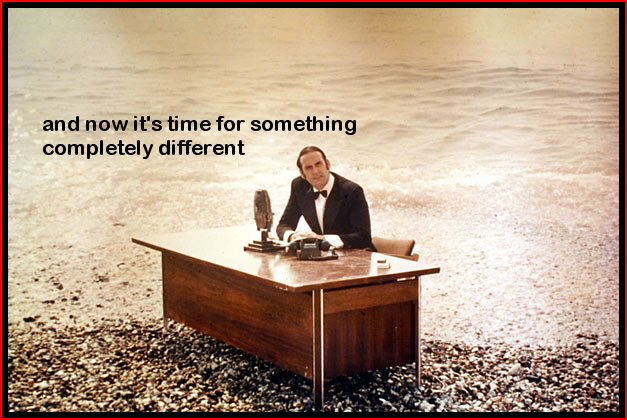 Why Ireland? Well … at the time, I was recovering from a bad work experience (have you ever been hired at random, for a project that did not even exist? I have!). I needed to try to do something completely different, as Monty Phyton would say. I knew I had to leave and I followed my heart. I knew where I had to go. THE place from which it all started.
Do you know Glen Hansard's lyrics "Take this sinking boat and point it home" ("Once" OST – You Tube). Here you go – I did exactly that.
Now I live in Dublin, and I am a proud northsider in Finglas: a place which is called like an Ent in "The Lord of the Rings". To get there, you have to cross Odin's Forest. A place that resembles quite a lot Roddy Doyle's Barrytown.
"Home is Dublin, for you. What can you tell my readers about the Irish capital? Any places you particularly love? Can you share a travel tip?"
"Dublin is home for me. It is the place where I feel myself, when, walking on the street, I feel part of something, a very good feeling that had never happened when I was living in the place where I was born. Obviously, Dublin is also a beautiful city and then a tourist destination. To give some advice as a proud northsider, I would say to your readers to visit Bull Island, a beautiful beach which is also the background in Roddy's books ("The Van" or "Paddy Clarke ha ha ha!"). I would also say that it's worth visiting the Botanic Gardens and the Glasnevin Cemetery, which has already buried more than a million Dubliners …
"Let's stop beating around the bush now. Let's talk about your book "Il giorno che incontrammo Roddy Doyle" (i.e. "The day we met Roddy Doyle", in English). Why did you decide to write it?".
"In 2008 I came to Dublin for a job interview. Yes, I tried. I was 100% sure that the interview went well and then, finally I would come back home. But I was wrong. My book is the result of the metabolisation of that defeat.
In hindsight, I cannot thank you enough the guy who did not hire me (he was Italian, for the record …).
The events of the book are inspired by some real events, by some "people" who have become "characters", and, given my passion for Irish literature and Roddy Doyle in particular, I used his book, "The Woman Who Walked Into Doors", as the object around which revolve the stories of the various characters.
My book is available in Italian only and can be purchased online (http://italishmagazine.stores.streetlib.com/en/max-orover/il-giorno-che-incontrammo-roddy-doyle/). Its paper version will be available soon and will be purchasable online too.
In my head this book is the first part of a trilogy. The second novel I wrote "Il Mistero Della Pinta Abbandonata", and the third, "I diari di una statua", are connected to it but are not part of the trilogy.
If everything goes to plan, they will come out on the future St. Patrick's Days, one after the other, including "Tre vite", which is the fourth book I finished writing last Christmas. I am currently writing the fifth novel, and it is quite a challenge, because it is the book that I was not able to write the first time I had decided to try to become a writer.
"Many of my readers live in Italy. Are you planning to present your book here?"
"Yes, when it is available on paper. I will plan some events as I receive confirmation of the dates and availability. The first, tentatively, will be in Verona and Tuscany (Livorno, Florence, Arezzo probably). And if everything goes to plan, there will be a very good presentation here in Dublin … "
"Thanks again for your time, Max. See you in Italy … or … in Dublin, probably in May."
Useful links:
http://italish.eu/il-giorno-che-incontrammo-roddy-doyle/
http://italishmagazine.stores.streetlib.com/en/max-orover/il-giorno-che-incontrammo-roddy-doyle/)