Non-Places
How not to give in: 5 movies about happiness
I don't take psychotropic drugs to keep my mood up at the moment and no, I don't live on the moon. I live with my feet firmly planted on this world, even if I spend a lot of (way too much) time following the path taken by the International Space Station 500 kilometres above us (here: https://eol.jsc.nasa.gov/ESRS/HDEV/).
I experience, like so many others, the fear, despondency and worry that this situation has brought into our lives, and there are times when I feel like I can't remember how and what we used to do, before, in the past.
Most days, however, I try not to give in. I try to stay human, not to get angry, not to let myself go. I don't always succeed, but I think that's what makes me normal. Cinema helps me to hang in there. And so, after the two articles dedicated to Indian films (the first one is here, and the second one here), I decided to write another one on this art. This time, I thought I would recommend 5 films that talk about happiness.
Thinking about happiness seems absurd these days.
Besides, defining happiness is difficult anyway because it is a very subjective concept: do we find it through love and romance (as so many Hollywood films would have us believe), or is it a sense of achievement through success or work? Or is happiness simply an appreciation of being alive, of a conscious realisation of the moment (as in 2016's beautiful 'Paterson')? Needless to say, dear Skandorini: for me, as for many, happiness is about travelling, but it is also about knowing that the people I love are well.
In any case, I hope that these five films … I don't know what I hope these five films give you. May each of you take what you can from these 5 stories!
Shall we dance? (1996)
Director: Masayuki Suo
No, I'm not talking about the (highly-questionable) remake with Richard Gere and Jennifer Lopez. I'm recommending Masayuki Suo's 1996 original work as your first film about joy.
Shohei is a successful employee on the verge of severe depression. Every day he spies on Mai, a ballroom dancer who sadly stares at him from the window of the studio opposite his office.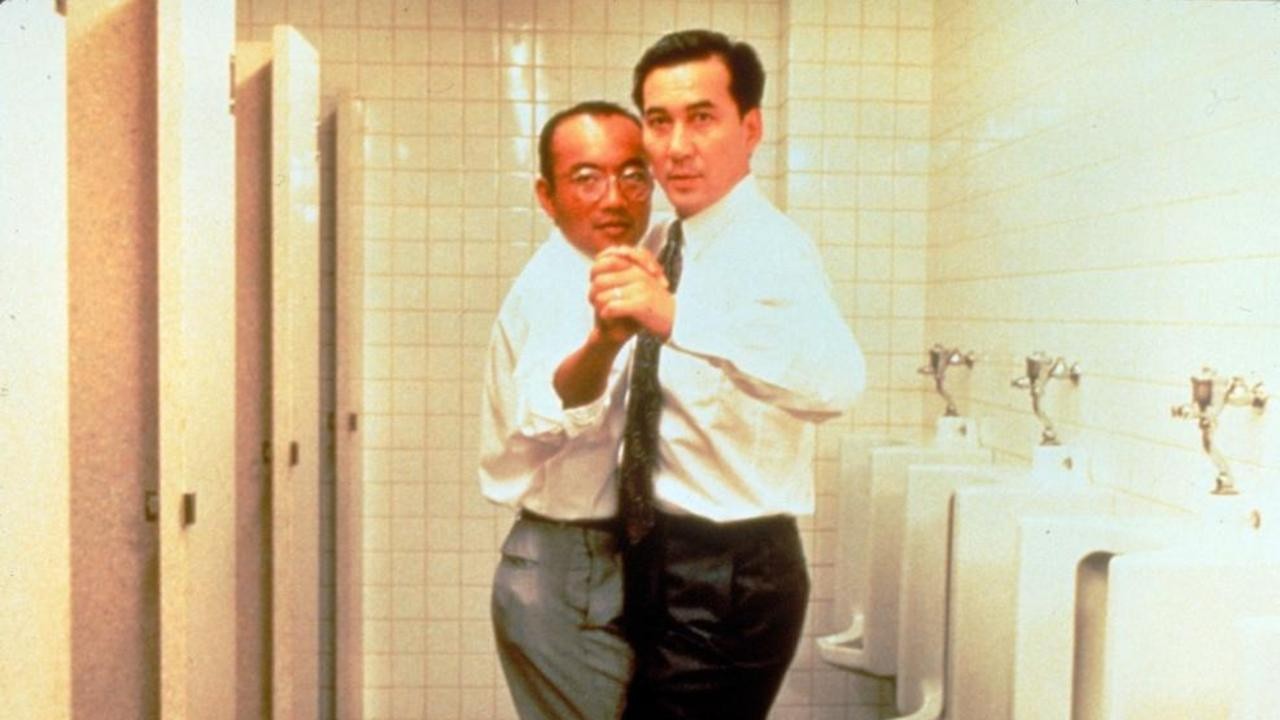 You'd expect a love story at this point, right? It will happen: this comedy-drama is neither about dancing in the strict sense of the word nor about falling in love. Instead, the film is about what it means to lose your inhibitions and express yourself (more or less skillfully) in some kind of art.
Shohei, in fact, begins his dance lessons in secret, ashamed of what might seem embarrassing in Japanese society. As the lessons go by, he realises that the accessories of a respectable life (a wife and child, a steady job and a house) have not been enough to make him happy and that he needs something else. His colleague Tomio provides the film's most comical example of this idea: he transforms from a balding middle-aged factory worker into a Latin American-style extrovert when he dances. It may sound ridiculous, but who cares when dancing with gusto makes you feel so alive?
Happy-Go-Lucky (2008)
Director Mike Leigh
This film is set in London and the main character is Poppy. She is such an optimist that in the first moments of the film she will make you angry. She manages to smile and joke her way through every situation and even manages to break one of the UK capital's most famous clichés: Poppy talks to strangers.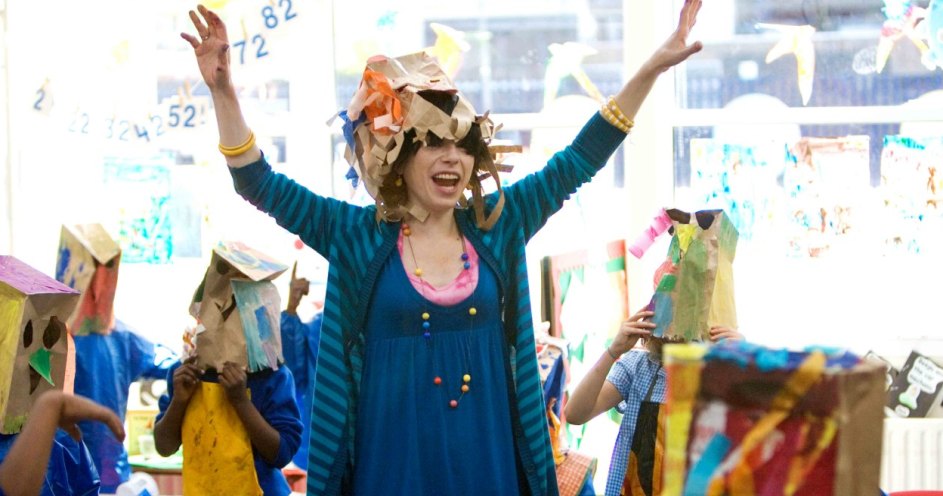 However, she is not insensitive to other people's difficulties and does not live in a bubble of sunshine: she tries to do what she can responsibly and where she can, for example by getting involved as a teacher in the primary school where she works. When she meets Scott, a racist, insecure and self-destructive man who falls in love with her, her attitude towards the world sours a little, but not forever, because – as her best friend Zoe tells her at the end of the film – "You make your own luck in life, don't you?".
After Life (1998)
Director: Hirokazu Koreeda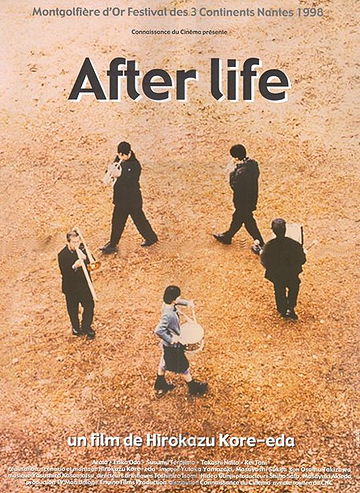 Don't be taken aback by the title. Read on: in this film, every week, newly deceased people, guided by social workers from the afterlife, have to choose their happiest memory to recreate and film in order to relive that moment for eternity, forgetting everything else.
This is the modest but inventive premise of Hirokazu Koreeda's movie: it is a profound meditation on life, death, memory and cinema. Koreeda made the film by combining authentic interviews with individuals about their memories, alongside narrative and acting scenes – some improvised – creating a realistic version of limbo.
Through the characters' reflections, "After Life" highlights how memory is central to our sense of being, and how happiness depends on past experiences as much as present ones. Joyful memories range from visits to Disneyland to simply sitting on a bench with a loved one, although some struggle to find a happy memory from a lifetime of disappointments. Which memory would you choose?
Limelight (1952)
Director: Charles Chaplin
"Limelight" tells the story of the elderly clown Calvero, once famous and talented but now largely forgotten. When he rescues a desperate dancer from a suicide attempt, the two form a bond based on mutual support and a fragile recognition of the value of life, regardless of the situation: "Life is a beautiful and magnificent thing, even for a jellyfish".
Made at a time when Chaplin was under attack from both the press and the political right for alleged communist sympathies, one can understand his struggle to stay afloat.
It is a film of ups and downs, and full of wisdom and hope. If I had to choose a moment from this film, I would probably recommend this sentence by Calvero: 'This [pointing to his head] is the greatest toy ever made. Here lies the secret of all happiness'.
Local Hero (1983)
Director: Bill Forsyth
"Local Hero" tells the story of Mac, a Texas oil executive sent by his astronomy-loving boss to Scotland to buy a coastal town for a refinery. A hardened capitalist, Mac comes to feel conflicted as his love of community and landscape grows.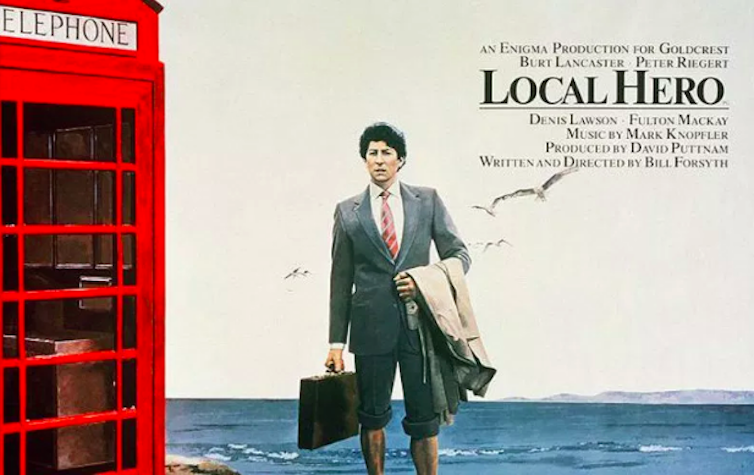 "Local Hero" subtly examines different forms of happiness – the modest life of a philosopher living on the beach, the joys of the natural world, friendship and community, and an unglamorous but loving (and comically erotic) relationship – and yet the film deftly undercuts these messages with an amusing pragmatism about capitalism, as locals, desperate to sell, debate the merits of a Rolls versus a Lamborghini.