Non-Places
D.I.C.A.N.E.M.P. Everything and the opposite of everything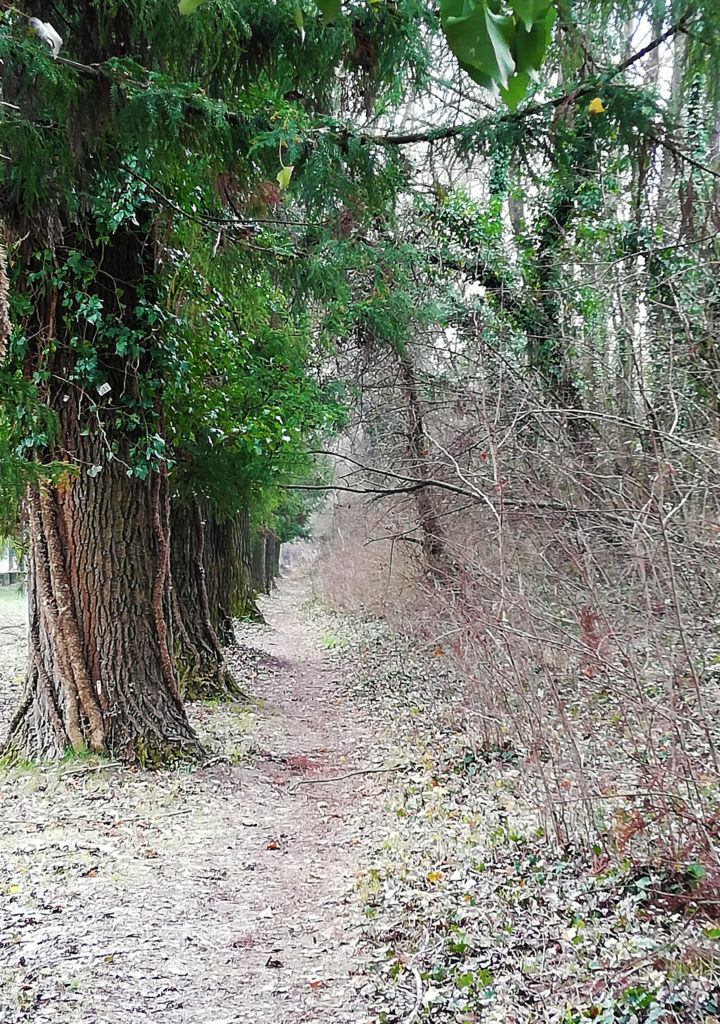 I wrote a glossary. It is a list of random letters. It includes everything and the opposite of everything. It does not aim to stir up controversy, nor does it offer solutions or enlightened comments. It is just a testimony: for the future, for the past, but above all, for this Present that we are experiencing.
A year ago, in these very days, Italy began a journey. An excruciating, complex, continually evolving journey. A journey made of unexpected stages in some cases, and organised in others. A journey of patches, of rational and tired and absurd solutions. Many millions of us find ourselves along this road: we stumble, we fall, but we get back up again, in shock.
D is for Diary
In the worst situations of my life, writing has saved me. It helped me to analyse what was happening to me, around me, inside me, close to me. It gave me time to give myself time. To give me peace. To accept. To make decisions. Writing has allowed me to remember, once the worst is over, which is not exactly a given in the great turmoil of our existence. And consequently, it has allowed me to understand. It is above all with this hope that I have kept a diary, in a very irregular way. In order to, in the future, go back over this Journey, and give order and structure to a situation that is almost totally out of my control.
I is for Imagination
The future will come, and I want to believe that one day, in a few years, I will find myself reading these stupid words stacked together, or perhaps repeating them to someone who has not been through this pandemic world. I want to continue, in spite of it all, to imagine (and plan) the real journeys I will take when this is over.
Imagination has saved me these past 12 months: the books I've read, the stories I've made up to escape reality, the films, and some amazing friendships that have developed over this year, have allowed me to continue, in some way, to hope.
C is for Clothes
Very few social and cultural contacts. Very few economic resources for many. Very few are the clothes I've worn in these months: every time I open my walk-in wardrobe I seem to hear them whispering, those clothes that have been hanging there for a year without me touching them, washing or ironing them: "Today is our turn, you'll see". But no, I've been choosing the same ones for 12 months: the tracksuit, the sweatshirts, the trainers, the slippers.
Little was the social care: a year into a journey we would all probably have avoided, we have not become a better society. We have often applied ourselves to demonstrating that in a space of crisis we are all good at showing mainly the worst of humanity.
Little, but also a lot, of social care: in a crisis space like the one which was thrown into our faces by the pandemic, we have incredibly managed to show sometimes an unexpected human side. An extra "I love you", a favour to a friend in difficulty, an unexpected phone call, a slice of cake left on the landing without meeting each other, but getting closer.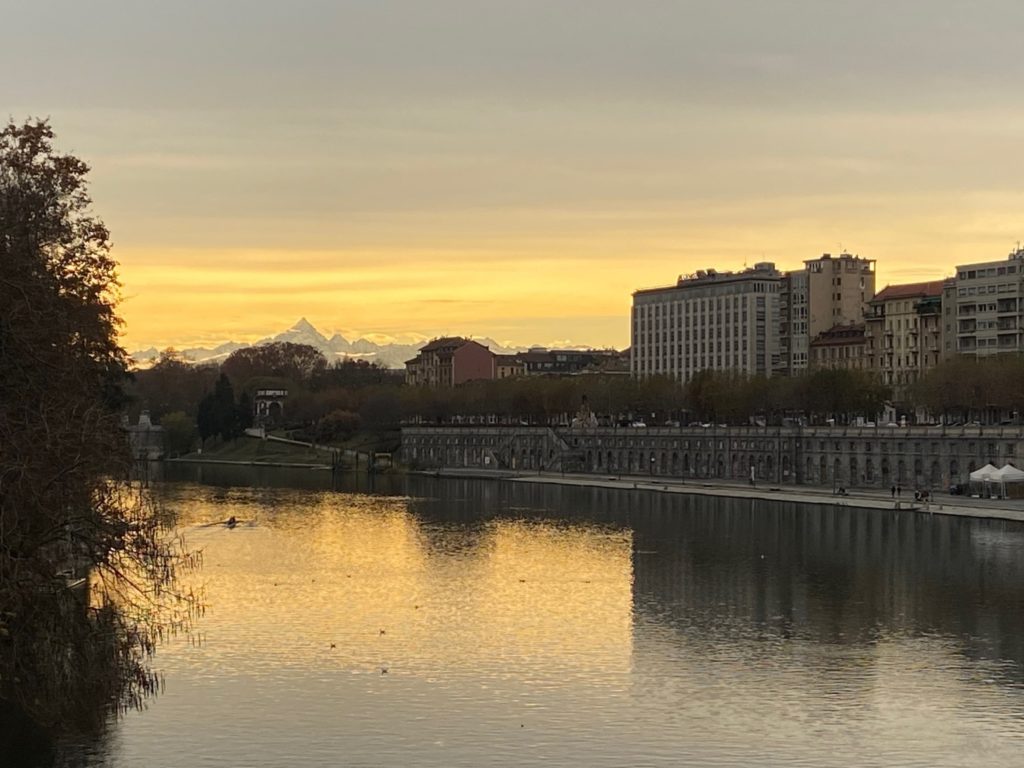 A is for Away
I have not travelled for more than 12 months. Like many millions of people in the world, I am stationary, immobile. The concept of "away" has changed. The furthest I have come is the Valle D'Aosta, where I spent 8 days last summer walking around the Monte Rosa massif. Valle D'Aosta is about an hour and a half's drive from Turin.
I walked a lot, though, when it became possible. I live near the river Po, and I've put so many steps in front of each other along its banks that I expect the International Space Station will call me one of these days and ask me to explain the furrow I've traced that can now be seen from up there. I'm grateful to have the parks and natural streets of my city at my disposal. I tell myself that it could be worse.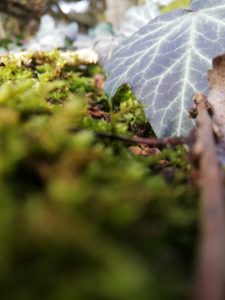 N is for Negative
The adjective negative has become one of the nicest, most sought-after and desired adjectives over the past 12 months. So far, I've managed to stay healthy, but it hasn't worked out that way for everyone. It hasn't worked out for everyone in exactly the same way.
The Journey has left behind an unimaginable number of people. The story we told ourselves at the beginning was that everything would be fine. I even hung a colourful cloth outside my balcony for a few months with this sentence: andrà tutto bene.
It gave me courage, I gave myself courage through small means, simple tricks. Alas, it did not go well. And now, so many months afterwards, the only thing I know how to do, without any pretence of greatness, is to try not to make trouble for others: I move away, I won't touch you, I don't breathe near you. It will end. I tell myself over and over again that each passing day of this Journey is one less day towards the end of the pandemic.
E is for Experts
I think each of us has somehow changed. I know, in some of the paragraphs above I have at times allowed myself to be very pessimistic about humanity. But that's how it is, dear readers that may come to this little glossary in the future: during this Journey we have been everything and the opposite of everything. Don't hold it against us.
It's just that we've had to build so many new experiences from scratch and we've equipped ourselves and become very good at doing things we would never have thought of before: we've become experts in acts of kindness, in using virtual platforms on which (sometimes with extreme difficulty) we've met each other, in baking pizzas, in kneading bread, in patience and impatience, in courage and self-denial. We have become experts in self-entertainment, in board games, in evenings shut-in with an open heart. We have become experts in dealing with lack and melancholy, and perhaps we have become a little bit experts in gratitude for small things.
M for monotony and collapsing memories
"Monotony collapses time. Novelty unfolds it. One can exercise daily and eat healthily and live a long life while experiencing a short one. If you spend your life sitting in a flat, one day is bound to blur into the next without memory and disappear. That is why it is important to change routines regularly and to take holidays in exotic places and have as many new experiences as possible that can serve to anchor our memories. Creating new memories extends psychological time and lengthens our perception of life".
These 12 months have created, at least for me, an incredibly good (or at least, decent) number of new experiences: I have started studying again (languages, what else!), read new books, participated in the lives of those I love in completely unexpected ways. I can't constantly complain, therefore. But I can't say it's been easy either. I can only argue that it could have been worse for me. A lot worse.
P is for Patience or Lack of
A strong wind came up and upset the cards, the rules, the habits. Anchoring ourselves to the earth is the only thing we have left. In one of the many phone calls I've had over the last 12 months, someone said to me: "Let's hold on tight, the storm is rising".
There have been days when dropping anchor to the ground has been impossible: I have lost hope, I have laughed, I have cried, I have felt an immense sense of distance, I have done nothing for days on end, I have done things I would never have imagined, I have walked and danced (to the delight of my neighbours) in my small flat, I have looked out of the window for hours, I have closed my eyes, I have opened my eyes, I have found hope again, I have tried to be patient with my apathy and my hyperactivity.
I am and have been everything and the opposite of everything.