News
"Pandemiche": that time I joined a podcast about a pandemic
Dear wanderers,
This strange suspended time is difficult to describe.
One thing, however, will surely remain: for me, it has been and continues to be a suspended time full of first times! For the first time in years, I haven't left my city in months; for the first time, I presented my book via Facebook (if you speak Italian, you may watch it here) and then last week, for the first time, I was asked to join a podcast!
The podcast is called Pandemiche. The term is a pun between the term "pandemic" and "amiche", which indicates "female friends" in Italian.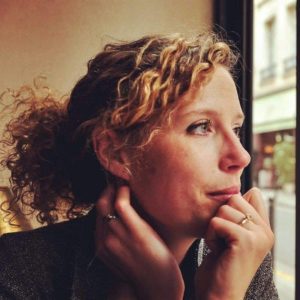 It was created by Camilla Bonetti. She is an exceptional traveller based (for now) in Prague and she is also the author of "Dalla A alla Å. Norvegia: istruzioni per l'uso" edited by Polaris. A long time ago, Camilla and I met through this publishing house and since then, we have always kept in touch, no matter where we both have lived.
As Camilla describes it, "Pandemiche…. speaks of the pandemic, as the name suggests, but we chat with girlfriends, looking at the reality that surrounds us and our identity. How has the world changed and how have we changed? What are the challenges and possibilities we are facing? ".
Pandemiche is available in Italian only and can be accessed on different platforms: on the Spotify channel, on Google Play, on Apple Podcast, Anchor and Breaker. Every Monday and Thursday, Camilla publishes the link to the new episode on the Facebook page.
My episode came out on May 25th and you may listen to it here.
We spoke about the importance of Art and of my neighbours; of the joy I felt when on May 4 I saw the sunrise from the Mount of the Capuchins Monks on the morning the lockdown was lifted. We also spoke about the way the NHS staff has been described as heroes in Italian only since the pandemic started, while they should have been portrayed in such way all along.
However, if you understand Italian, I recommend listening to all the female stories collected by Camilla: they will allow you to travel in these strange days all over the world, from Jerusalem to New York, from Turin to Rio de Janeiro and then Paris and the Casentino and much more.
Every time Camilla publishes one of these chats, I like to imagine that maybe one day, when this storm is passed and the wind has gone down, all the Pandemiche will meet and really discover that they have become friends.